Pan Fried Daikon Cake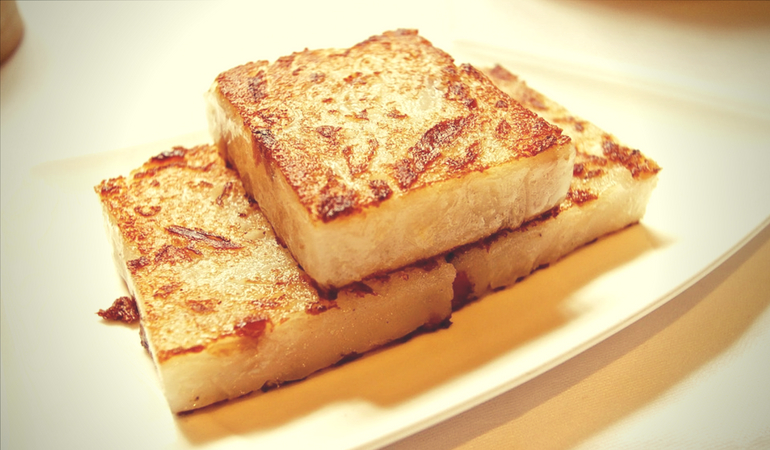 Yields:

4 Servings
Difficulty:

Easy
Prep Time:

40 Mins
Cook Time:

15 Mins
Total Time:

55 Mins
Place daikon in a large bowl and sprinkle with salt. Refrigerate for 30 minutes.

Drain daikon. Stir in garlic, onion, egg, bread crumbs, pepper, paprika, and chili garlic sauce; mix well. Form into 8 patties.

Pour oil into a large skillet over medium heat. Fry patties in hot oil until firm and nicely brown, about 3 minutes per side. Drain on paper towels.