Grilled Hakurei turnip and radish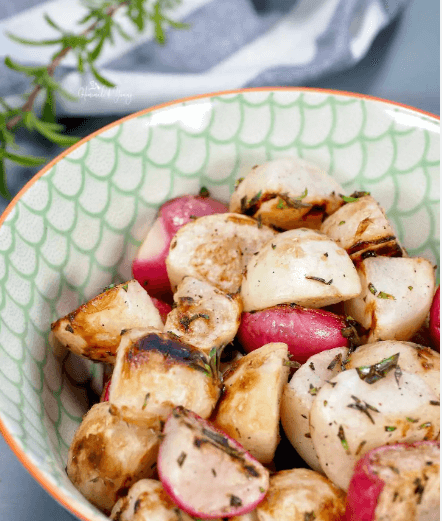 Yields:

2 Servings
Difficulty:

Easy
Prep Time:

10 Mins
Cook Time:

10 Mins
Total Time:

20 Mins
Wash, trim and cut the turnips in ½ and place in a large bowl.

Add the olive oil, salt and pepper and toss to coat well.

Heat the bbq to medium high.

Place the radishes and turnips in a grill basket on the heated bbq, and cook for about 10 minutes until slightly charred and fork tender.

While the veggies are cooking, chop the fresh herbs.

Remove the cooked turnips and radishes from the heat. Place in a bowl.

Add the chopped herbs, toss and serve. ENJOY!! The perfect farm to table dish for summer.