Hail to the Kale Salad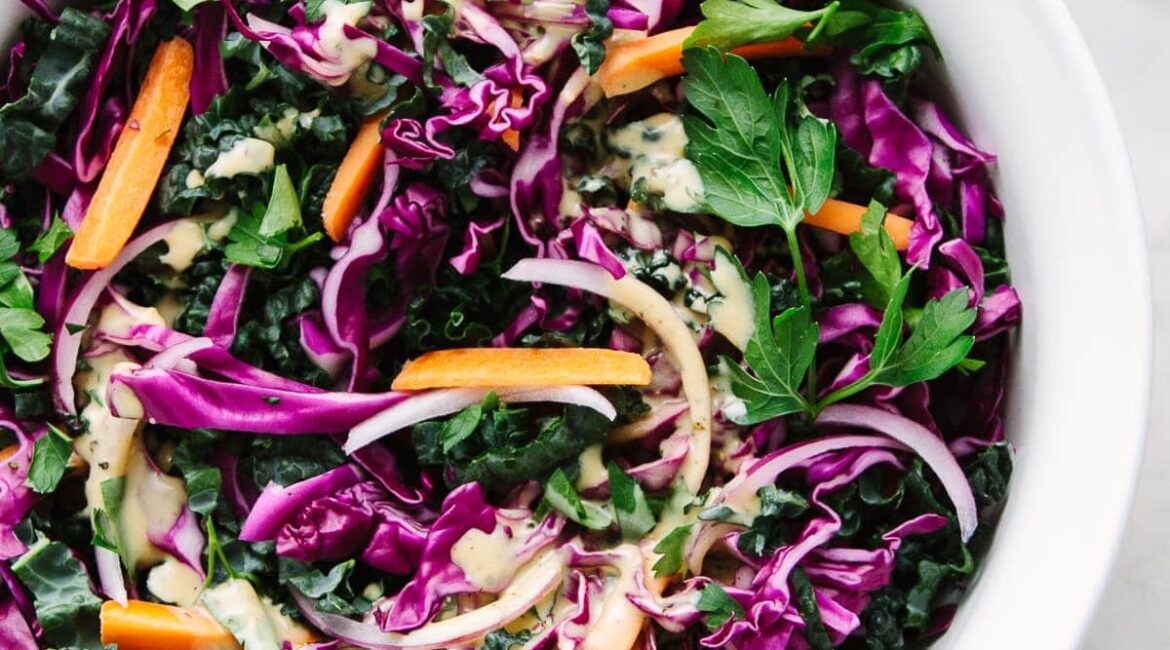 Yields:

4 Servings
Difficulty:

Easy
Prep Time:

2 Hr
Cook Time:

5 Mins
Total Time:

2 Hr 5 Mins
Wash kale and chop. Be sure to rinse the leaves thoroughly to remove dirt and grit.

In a cast iron skillet over medium to hot heat, stir sunflower and pumpkin seeds. Remove from heat when toasted, or golden brown. While the skillet is hot, add a few drops of tamari, which will sear onto the seeds. Remove and let cool.

In a large bowl whisk together oil, Bragg, vinegar and pour over kale mixture. Toss until evenly coated, massage in and chill 2 hours before serving. This salad keeps well refrigerated 2-3 days.