Roasted Turnip With Maple Syrup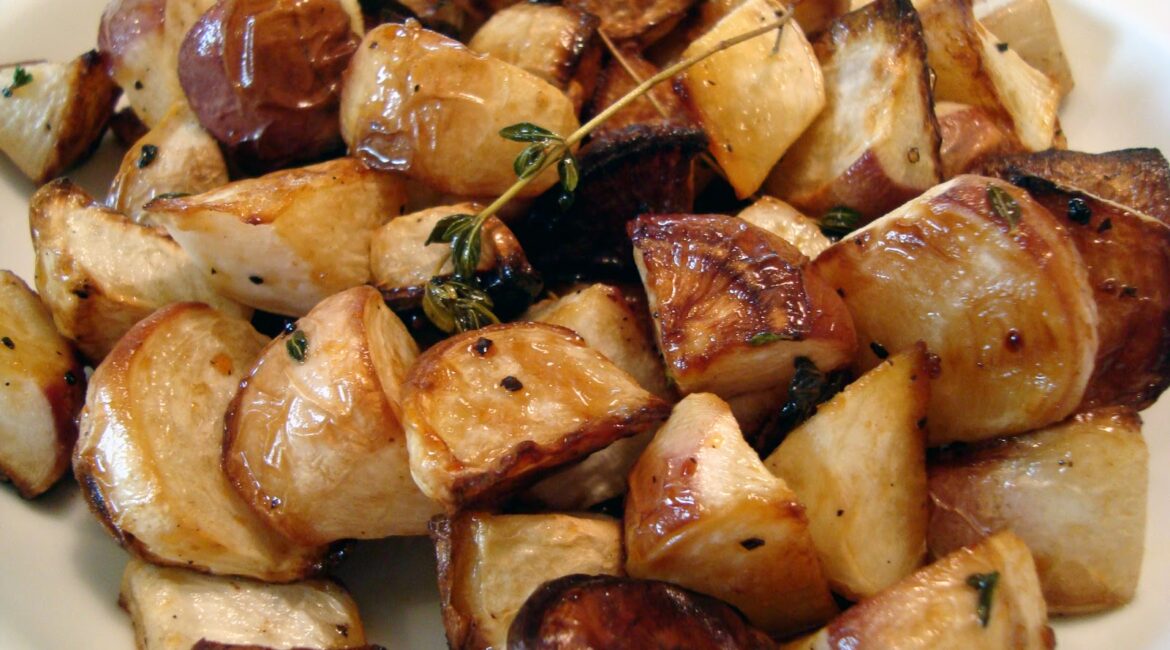 Yields:

4 Servings
Difficulty:

Easy
Prep Time:

10 Mins
Cook Time:

30 Mins
Total Time:

40 Mins
Preheat oven to 200 degrees Celsius or 400 degrees Fahrenheit.

Peel turnips, then slice into bite-sized chunks. Baby turnips can be left whole.

Toss with olive oil, honey, fresh thyme springs, salt, and pepper in a large bowl.

Line a baking sheet with parchment paper, and distribute turnips in a single layer on the sheet.

Bake for 20 minutes, then stir.

Bake for another 5-10 minutes, until tender and lightly browned.

Remove from oven when done, and discard thyme sprigs before serving.
Notes
Ingredient Tips: You can use any size and any type turnips for this recipe, but note that large turnips can be tougher and more bitter than smaller turnips. Whichever you choose, make sure you cut them into the same size chunks. Recipe Tips: You can jazz up this recipe by adding spices like garlic salt, paprika, smoked paprika, pimente d'espelette, cumin, or red pepper flakes. Or try adding some balsamic vinegar before roasting, or just before serving.