Butternut Squash Mac & Cheese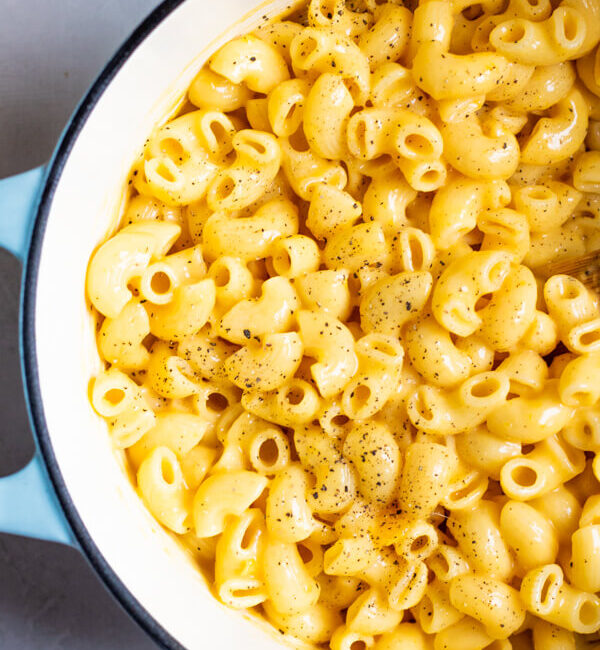 Yields:

4 Servings
Difficulty:

Easy
Prep Time:

10 Mins
Cook Time:

30 Mins
Total Time:

40 Mins
Steam squash in a large frying pan with a lid over medium heat for 10 to 15 minutes, or until the squash has broken down.

Add squash to a blender or food processor and pulse till it forms a thick paste with no large pieces.

Carefully, wipe out the pan the squash was in and melt the butter in it over medium heat.

Meanwhile, heat water to boil macaroni and add 1 teaspoon of salt to the water.

Add the flour to the butter and whisk until combined. Then slowly add the milk, while continuing to whisk. The sauce should thicken in one to two minutes.

Add the macaroni to the boiling water and cook according to package instructions.

Add the squash puree to the sauce mixture and whisk till fully combined. Turn the heat off, and one handful at a time add the cheese and stir slowly to combine. Then add paprika and 1 teaspoon of salt.

Combine the cooked macaroni and sauce and garnish with thyme to serve.

Macaroni will keep in the fridge for up to 3 days.